Charming guest house
with sea view in southern Corsica
Terre de Maquis is a moment of escape for two, with, as the main horizon, the freedom to think only of oneself…
Located less than half an hour from the imperial city of Ajaccio and its airport, a few minutes from very beautiful wild beaches, less than 1 hour from the creeks of Piana (listed as World Heritage by Unesco), or the most beautiful mountain hikes, 2 hours from Bastia to the north or from Bonifacio to the south, the "Terre de Maquis" guest rooms enjoy an exceptional location in the Cinarca valley.
It is in the heart of a property of one and a half hectares overlooking the sea, in the middle of olive trees, fig trees, citrus fruits, lentisks, strawberry trees, everlasting flowers, that the guest house welcomes you in all seasons to help you discover authentic Corsica in a typical village, Sari d'Orcino.
The House
Looking for rest and tranquility? Perched on the Corsican mountains, surrounded by maquis as far as the eye can see and facing the sea, our house is the ideal refuge to appreciate the most total plenitude.
Thanks to its modern and warm decoration, the atmosphere of the house is inspired by what is most beautiful: Corsican nature. During your stay, you will admire this breathtaking environment from your terrace or in the swimming pool, at any time of the day… What could be better?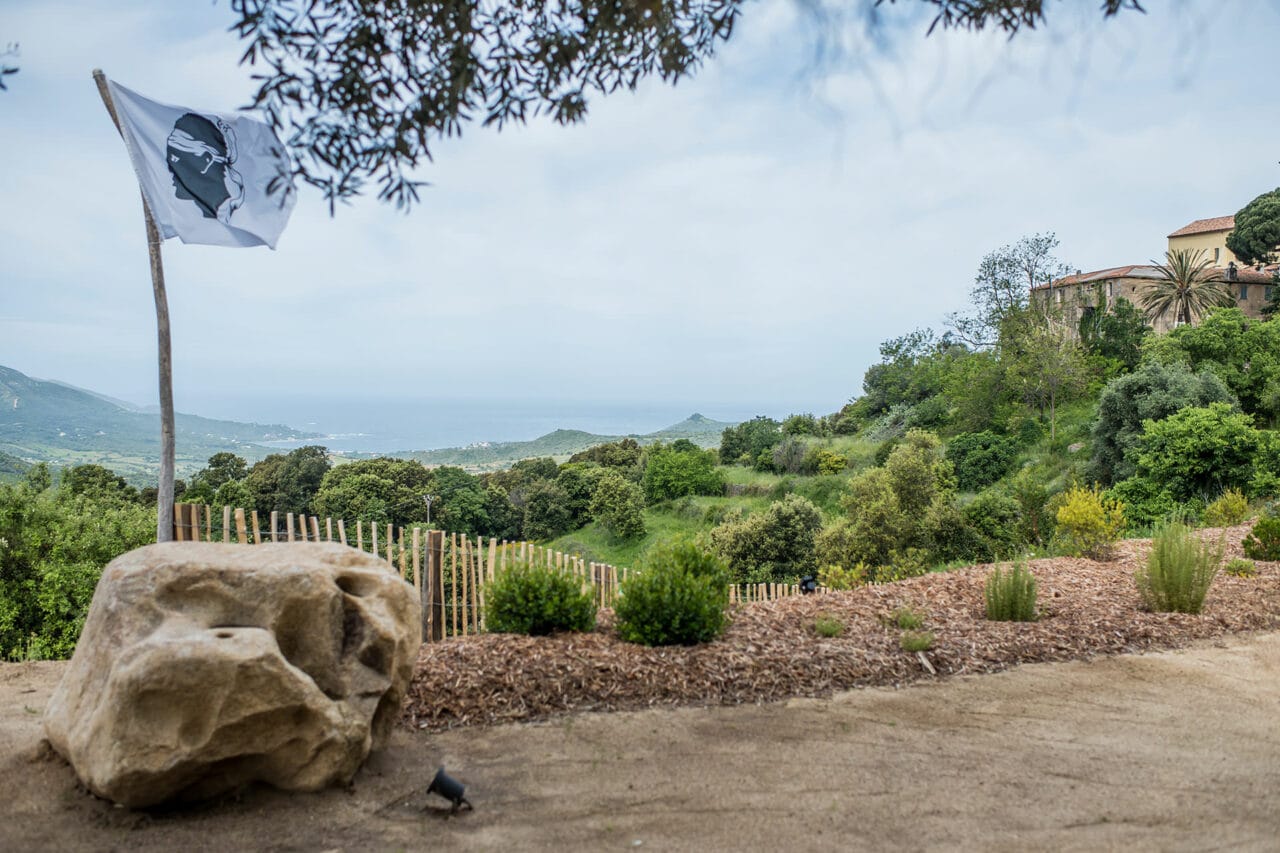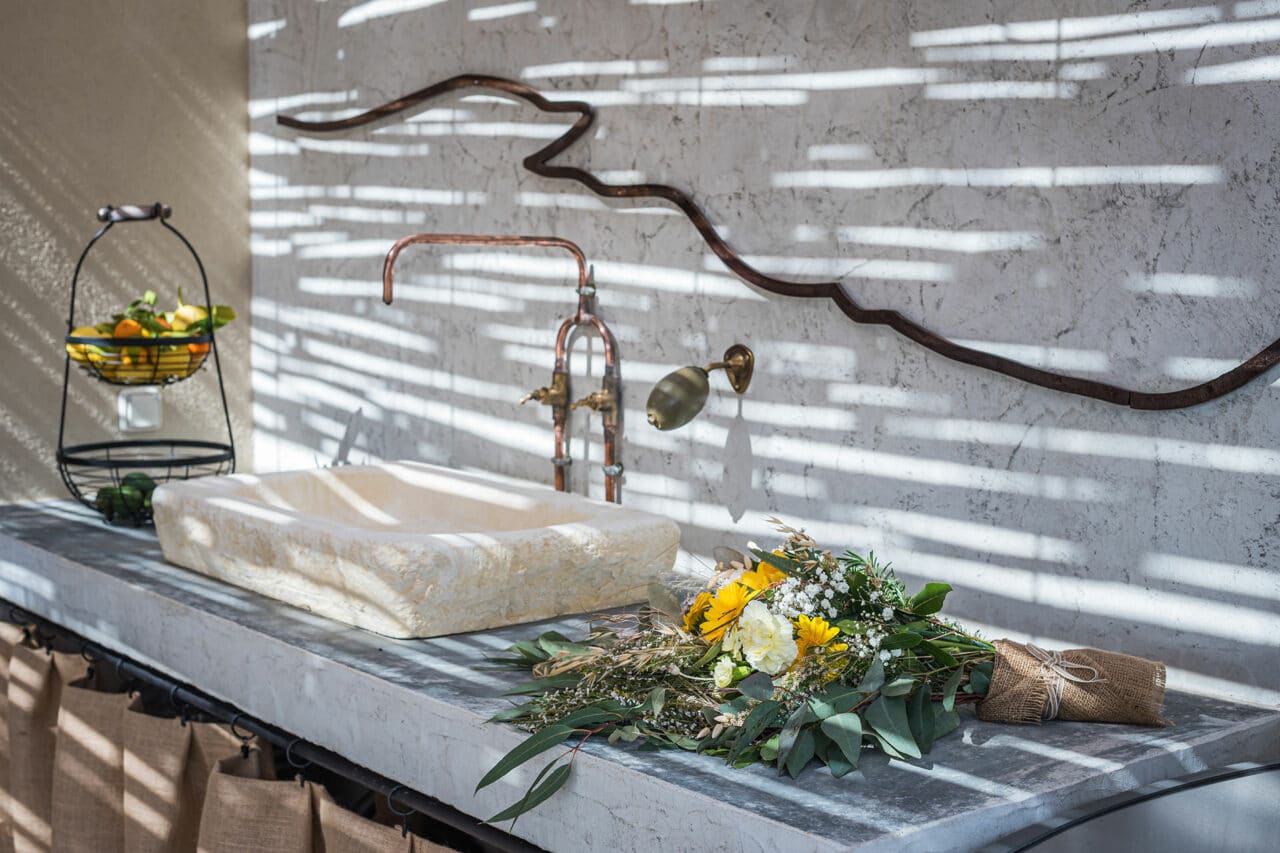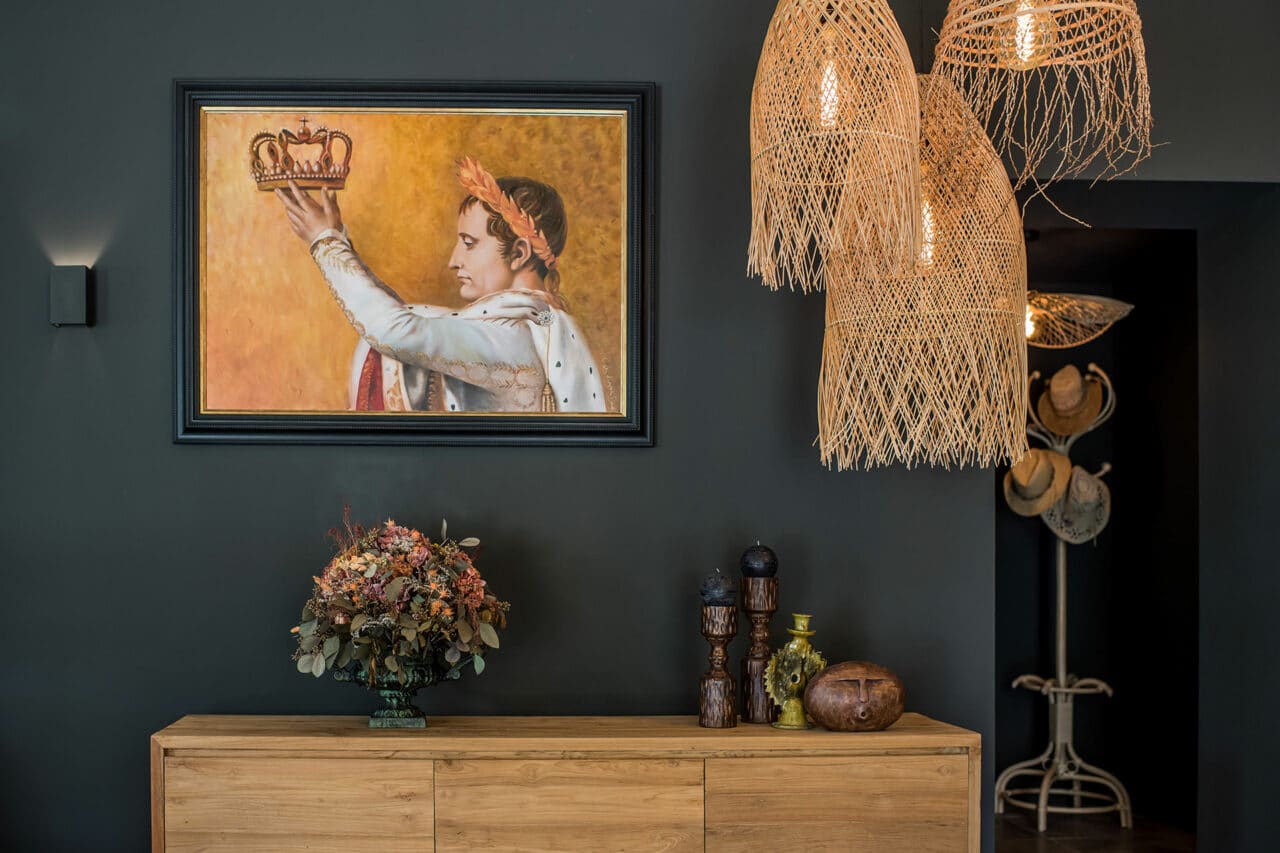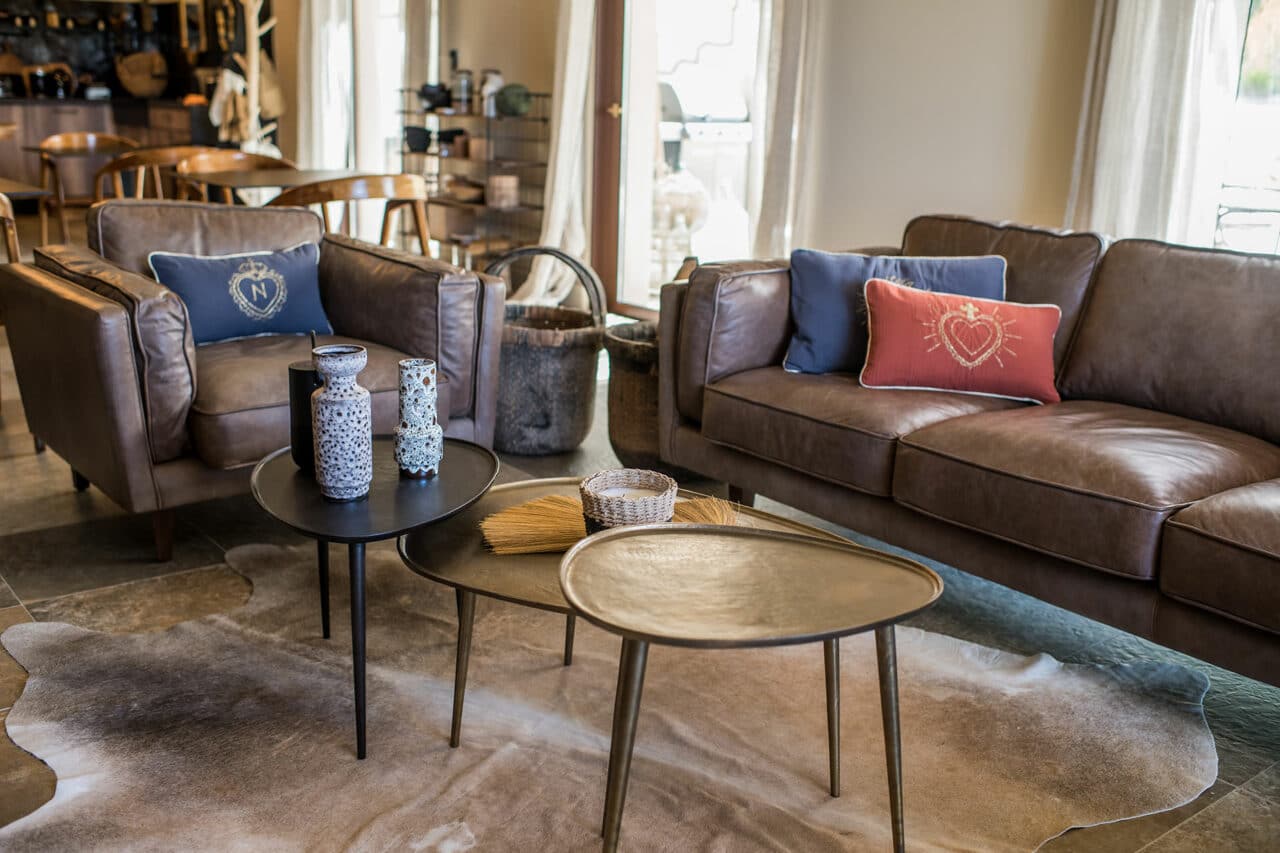 Bed and breakfast
You will stay in one of the 3 spacious guest rooms, in a style inspired by nature, cocooning a bit bohemian, open to the maquis, with a view of the sea…
We have selected raw and natural materials, with warm and relaxing hues, to make you experience a moment of softness.
Each of the bedrooms has its own independent access, terrace and private garden surrounded by shrubbery.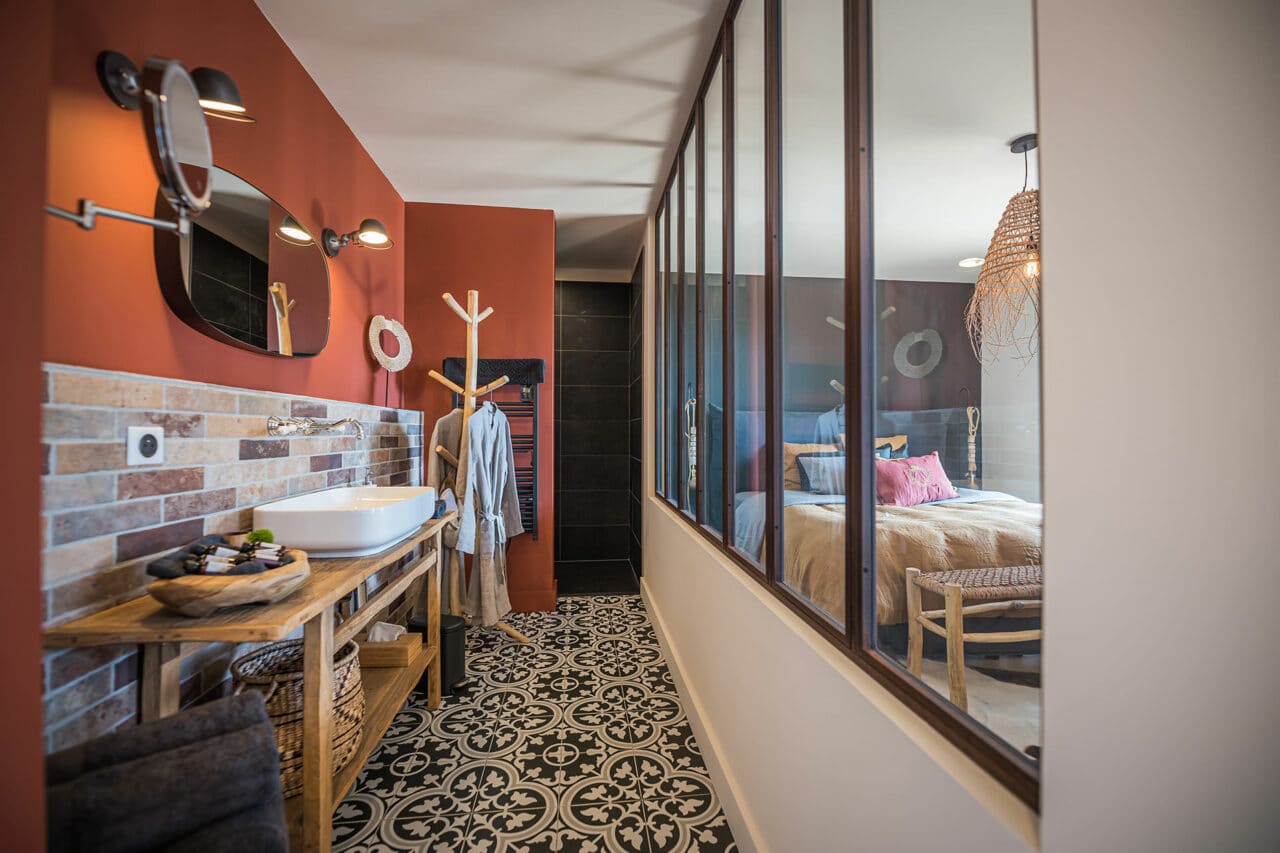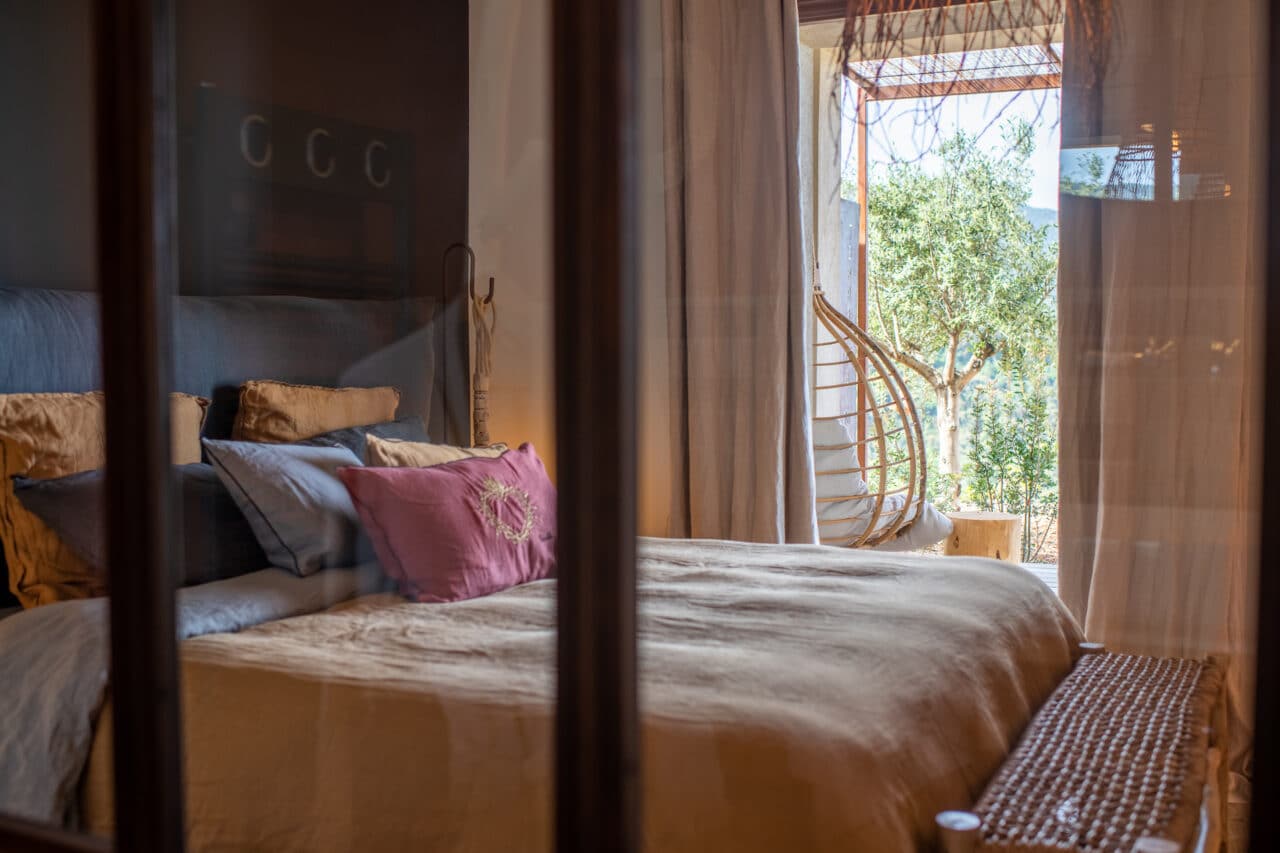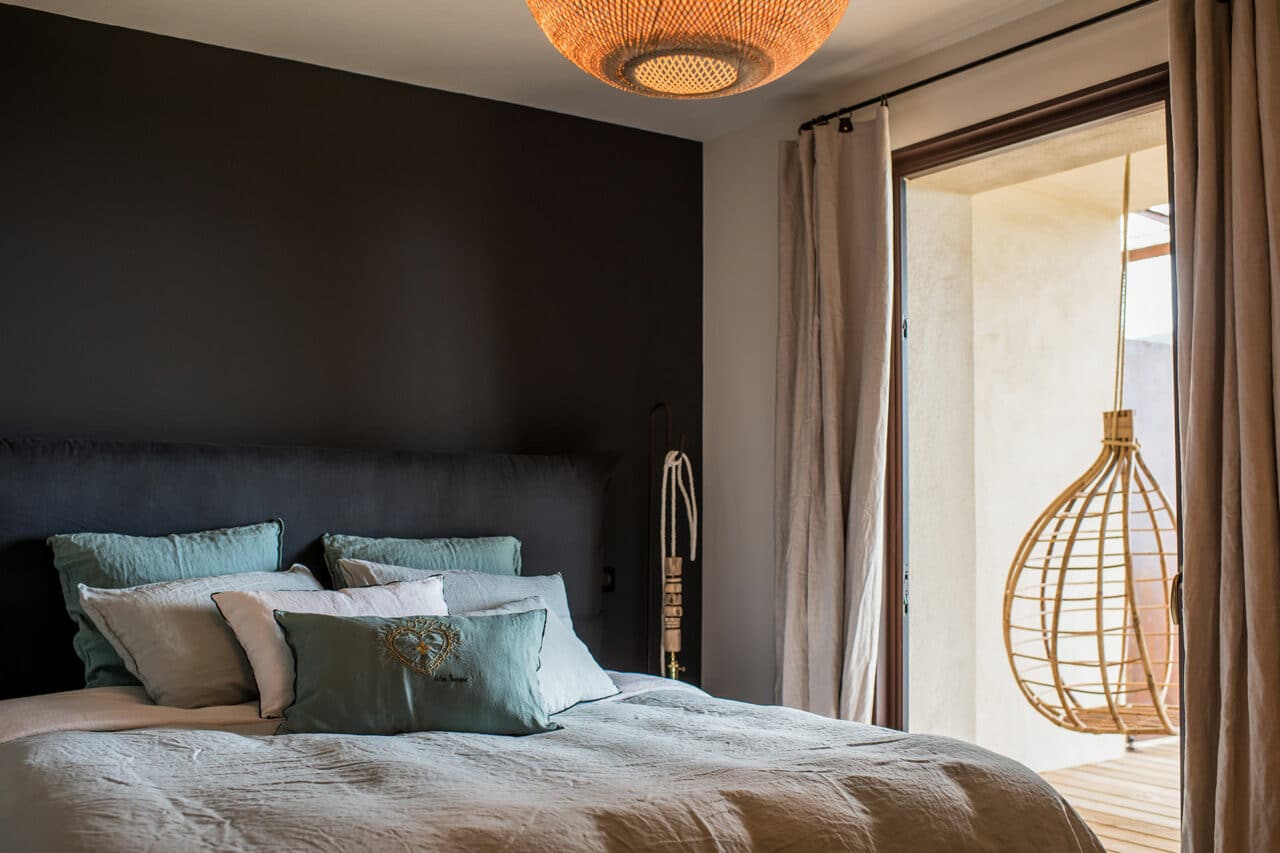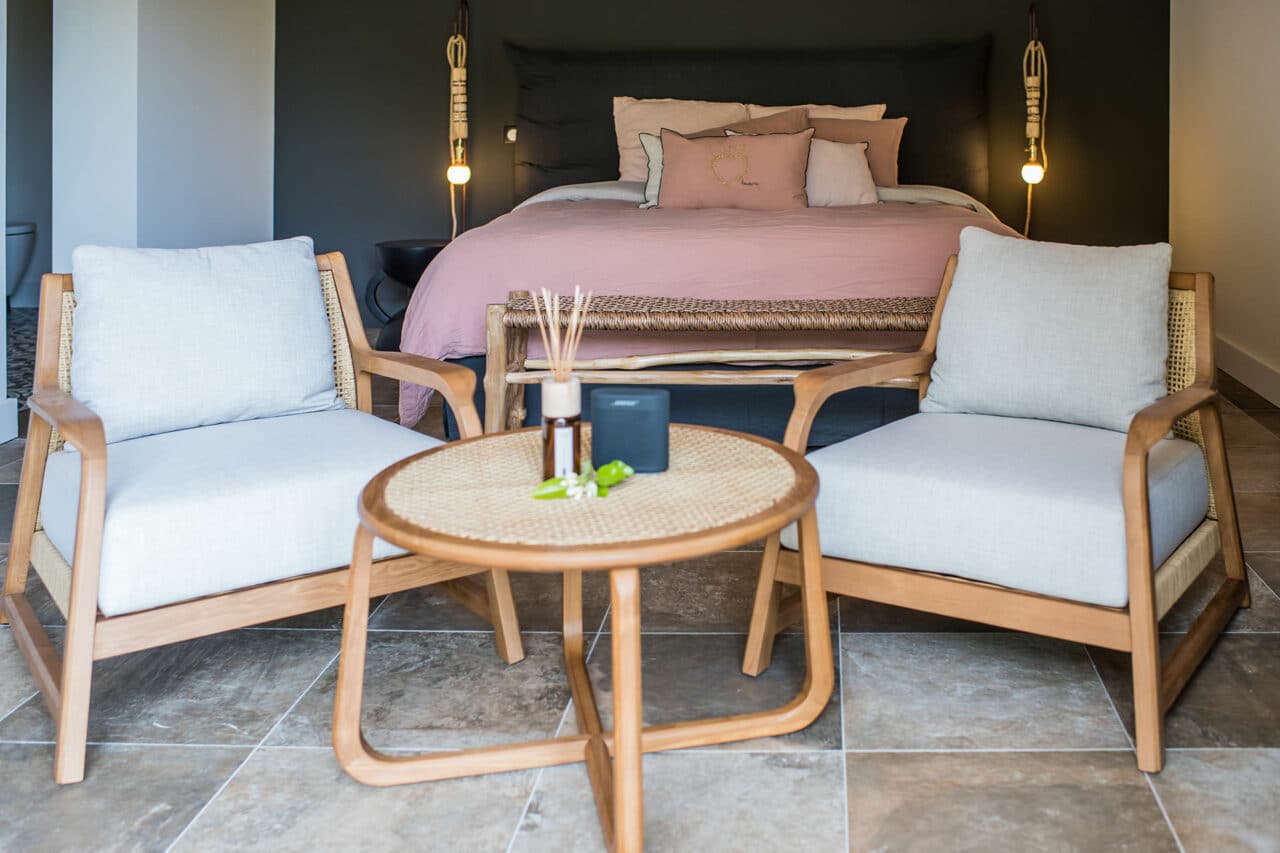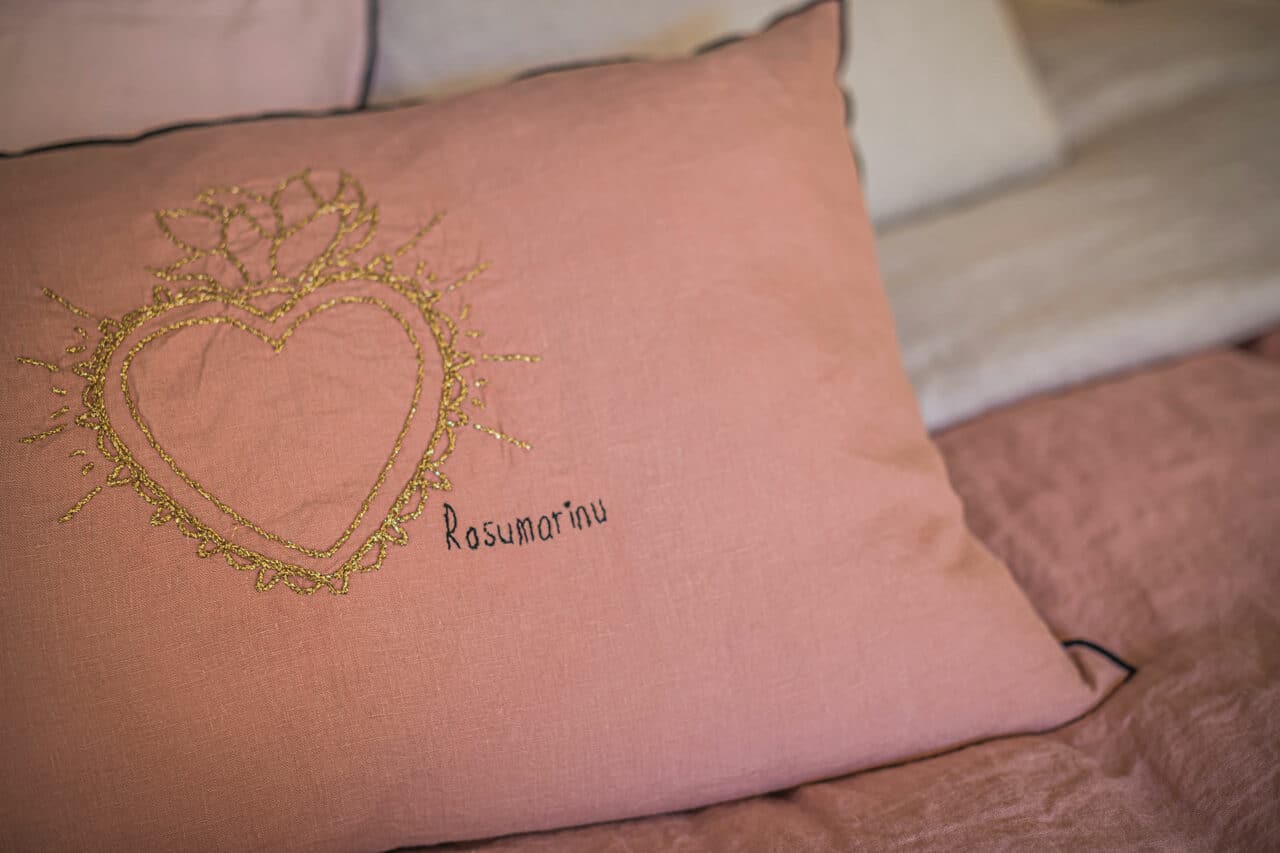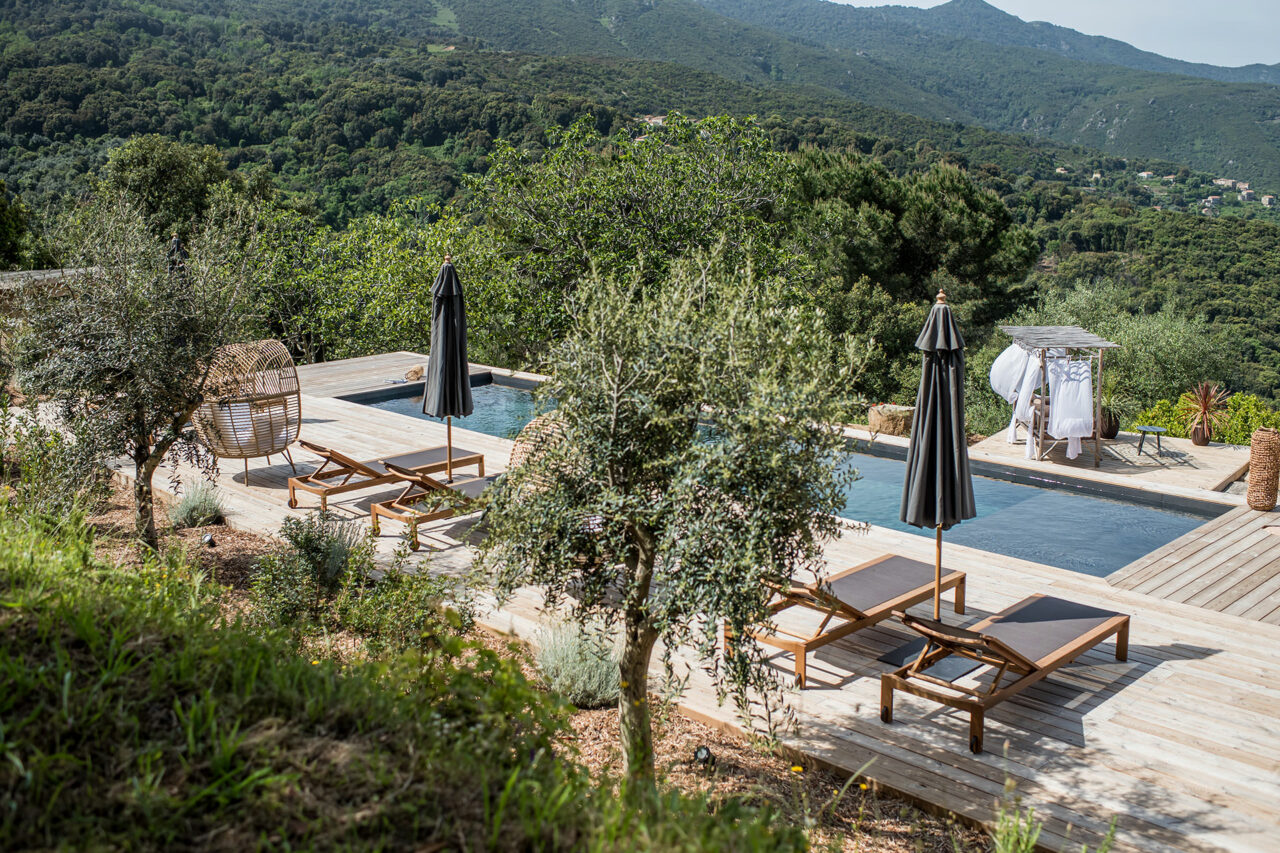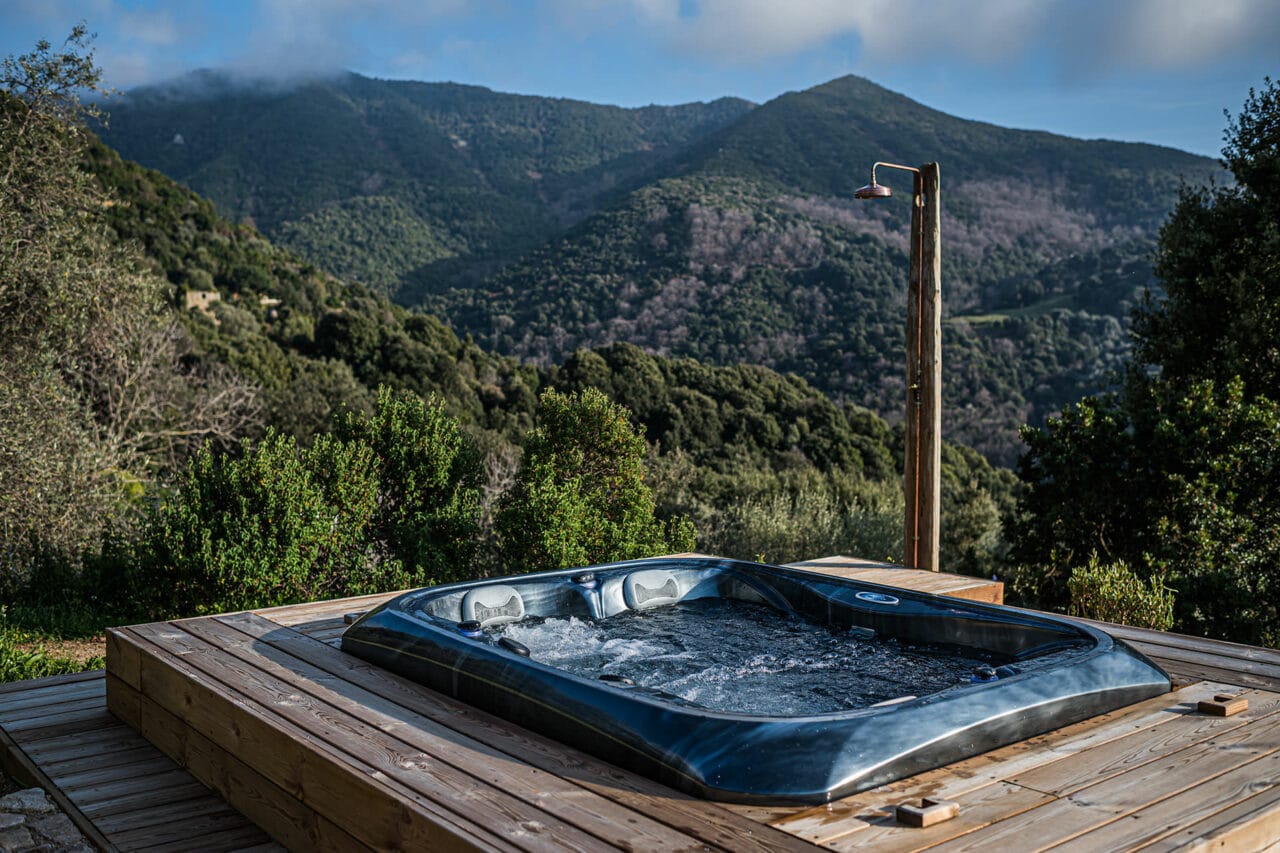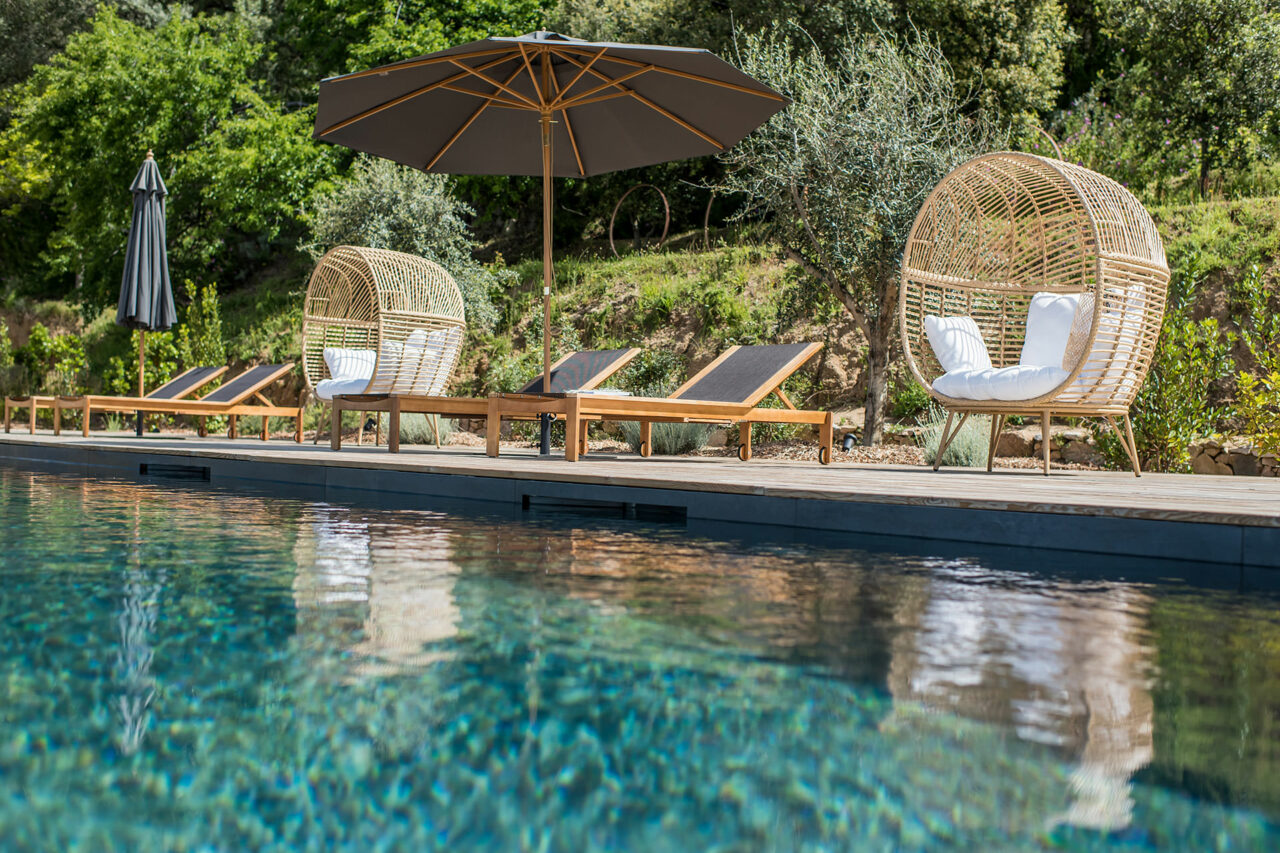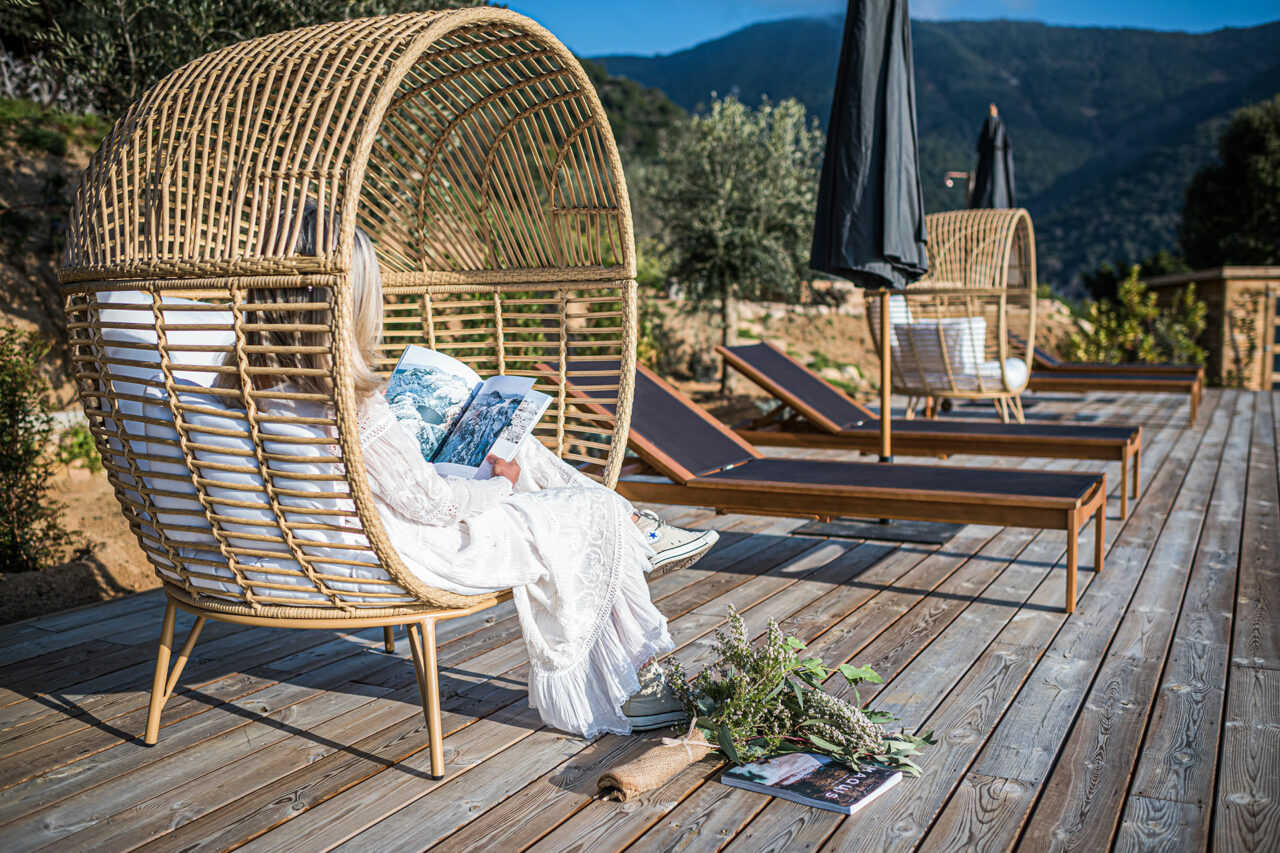 Bell-being
Fancy a breaststroke in the heated swimming pool, a moment of relaxation in the spa, or simply to savor the present moment? Terre de Maquis offers you all these moments of pure relaxation, with an unobstructed view of the surrounding villages and the double bell tower of the Saint Martin church, and the Gulf of Sagone and its marvelous sunsets as your focal point. The property offers you multiple settings of wild nature that we have arranged especially for you, in order to let you be transported by the tranquility of the place.
B&B in southern Corsica
Best rate guaranteed on our official website
About Us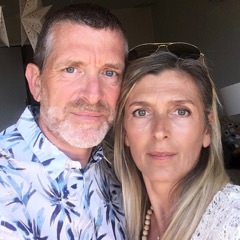 Because we like to imagine, decorate, stage, cook, receive, please, share, we dreamed of our guest house… our project was long, strewn with pitfalls, but our will and our tenacity will prove us right… Terre de Maquis was born 7 years after our decision to change our lives, to live more serenely, in harmony with the nature that surrounds us…
"One Island, Horizons"
Corsica is of course the sun, the sea, the heavenly beaches… but not only!!! We can take another look at the island… This is what we want to share with you by highlighting other horizons: