Rosumarinu, bed and breakfast
Bed & breakfast in Corsisa
The ROSUMARINU room, which means Rosemary, is a spacious room of 32 m2.
You will access it by a private terrace with a natural bohemian decoration, in the middle of citrus fruits and a beautiful pomegranate tree, furnished with 2 comfortable wicker armchairs and a hammock, overlooking the maquis and the gulf.
Inside, you will be seduced by the soothing atmosphere that reigns there… With its 2 teak armchairs, the living room welcomes you for a moment of relaxation, a coffee, a tea, a reading break, while the king size bed makes you want to dive into a real cocoon… its goose down duvet and pillows as well as its linen linen, an authentic and natural material, in soothing colors, such as woody pink and natural linen, will wrap you in softness and will be the guarantors of your beautiful and sweet nights.
Through its 3 loopholes, the bathroom offers you a space dedicated to well-being, with a large sink placed on a wooden workbench, a spacious walk-in shower with a small window opening onto the garden, vintage taps, welcome products with island essences, and everything you need to get your day off to a good start…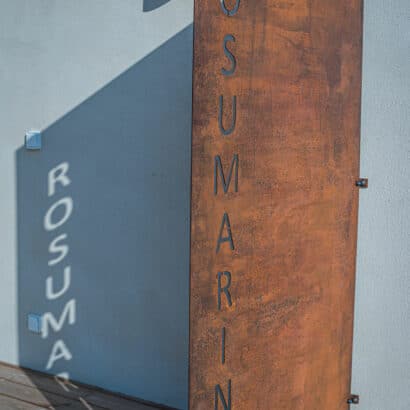 B&B in southern Corsica
Best rate guaranteed on our official website.